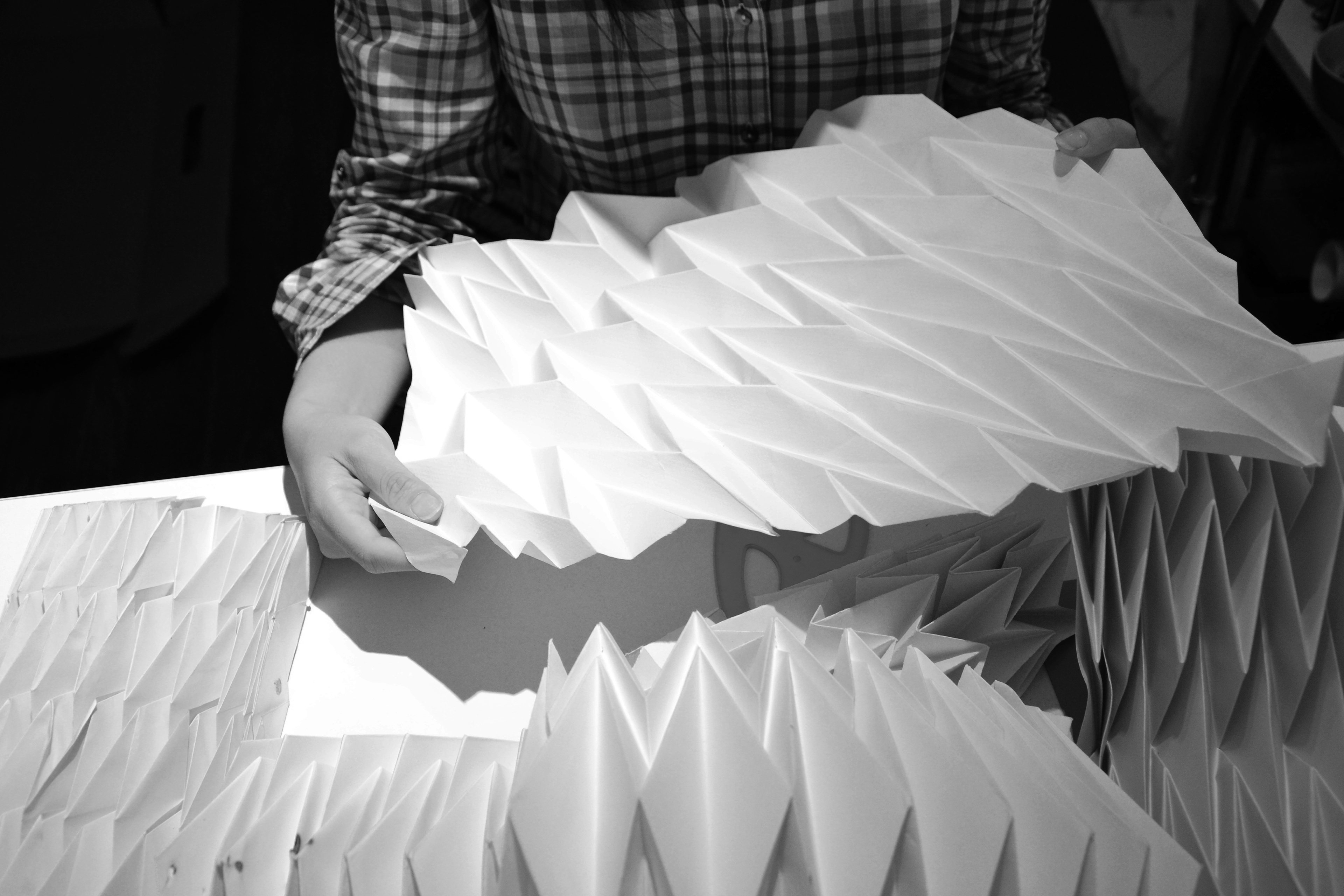 The Brief
Explore possibilities of a selected type of material and manufacturing method of interest and create a functional piece that is contemporary and adaptable to modern life.
My role
In a team of 2, I worked on this project collaboratively with Millie, who majored in visual-communication design at UTS. I led the design of casing and application of LED.
EXPLORING THE PAPER FOLDING TECHNIQUE
My project partner was obsessed with paper crafting techniques and insist on seeking opportunities in that domain. The book "The paper folding technique" shows numerous of way to tranform any flat piece of paper into fascinating 3-dimensional forms. By following the instructions and recreate the folds, we discovered the look and feel of end result, and how the shapes response to push and pull forces.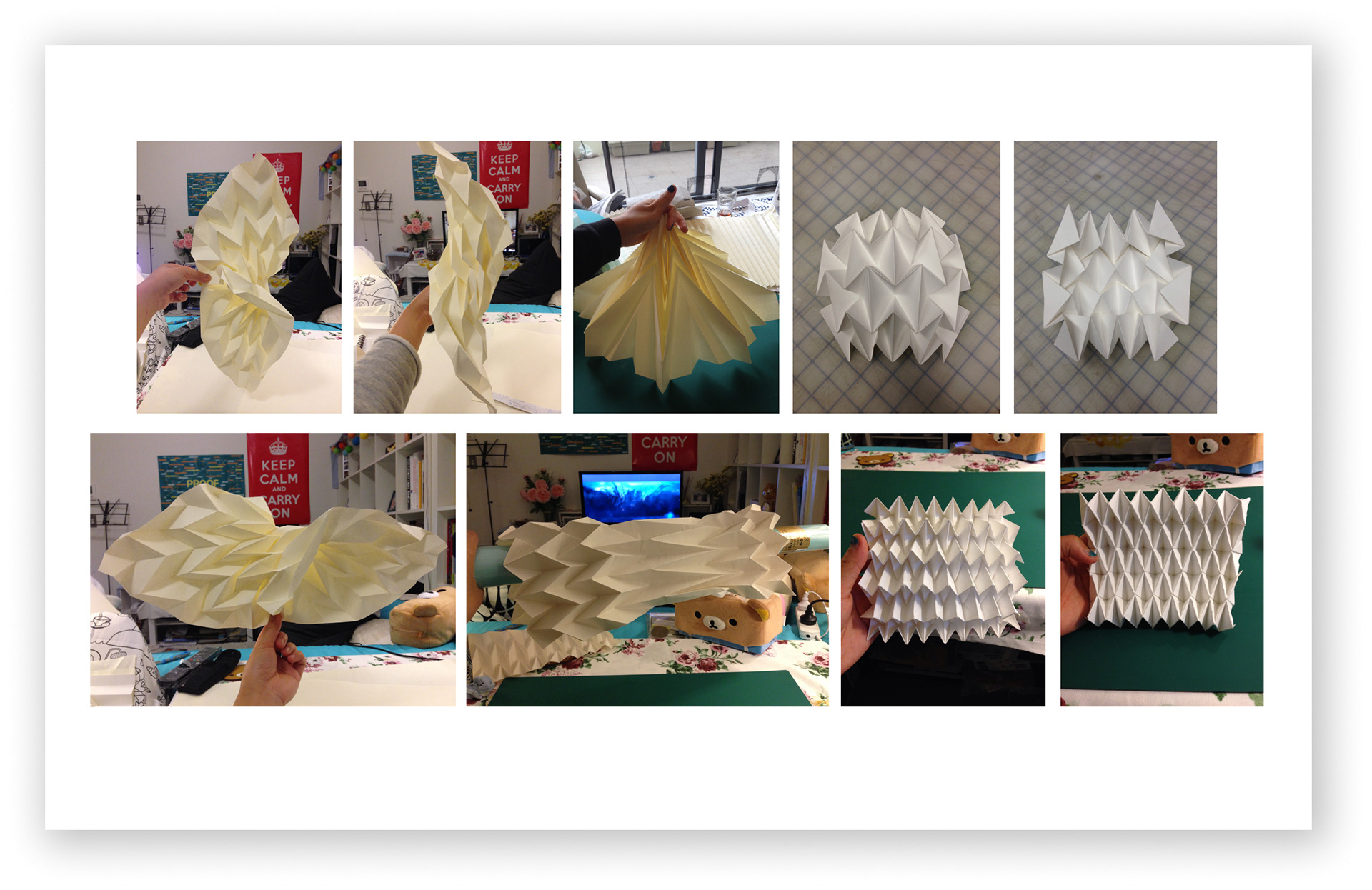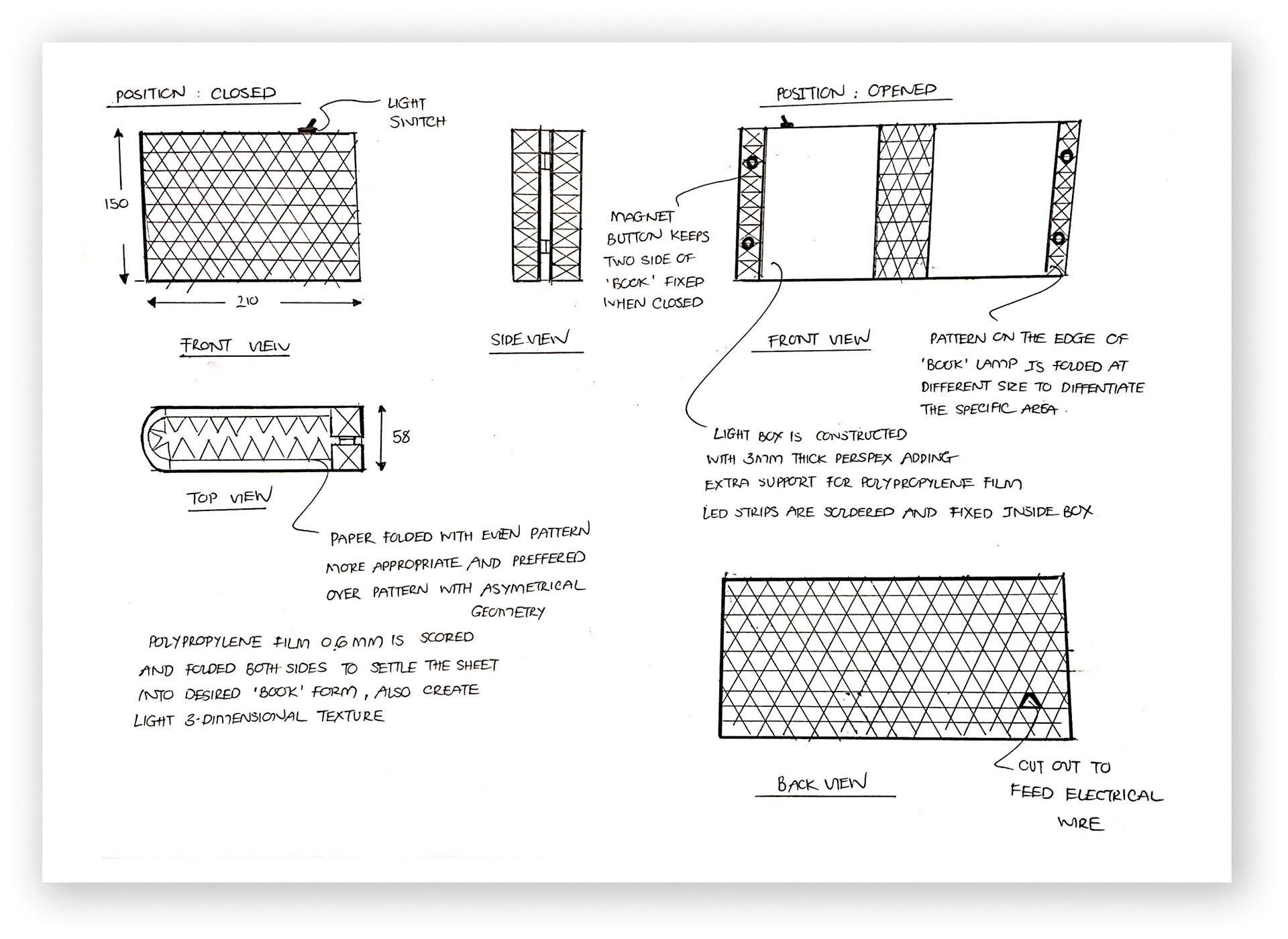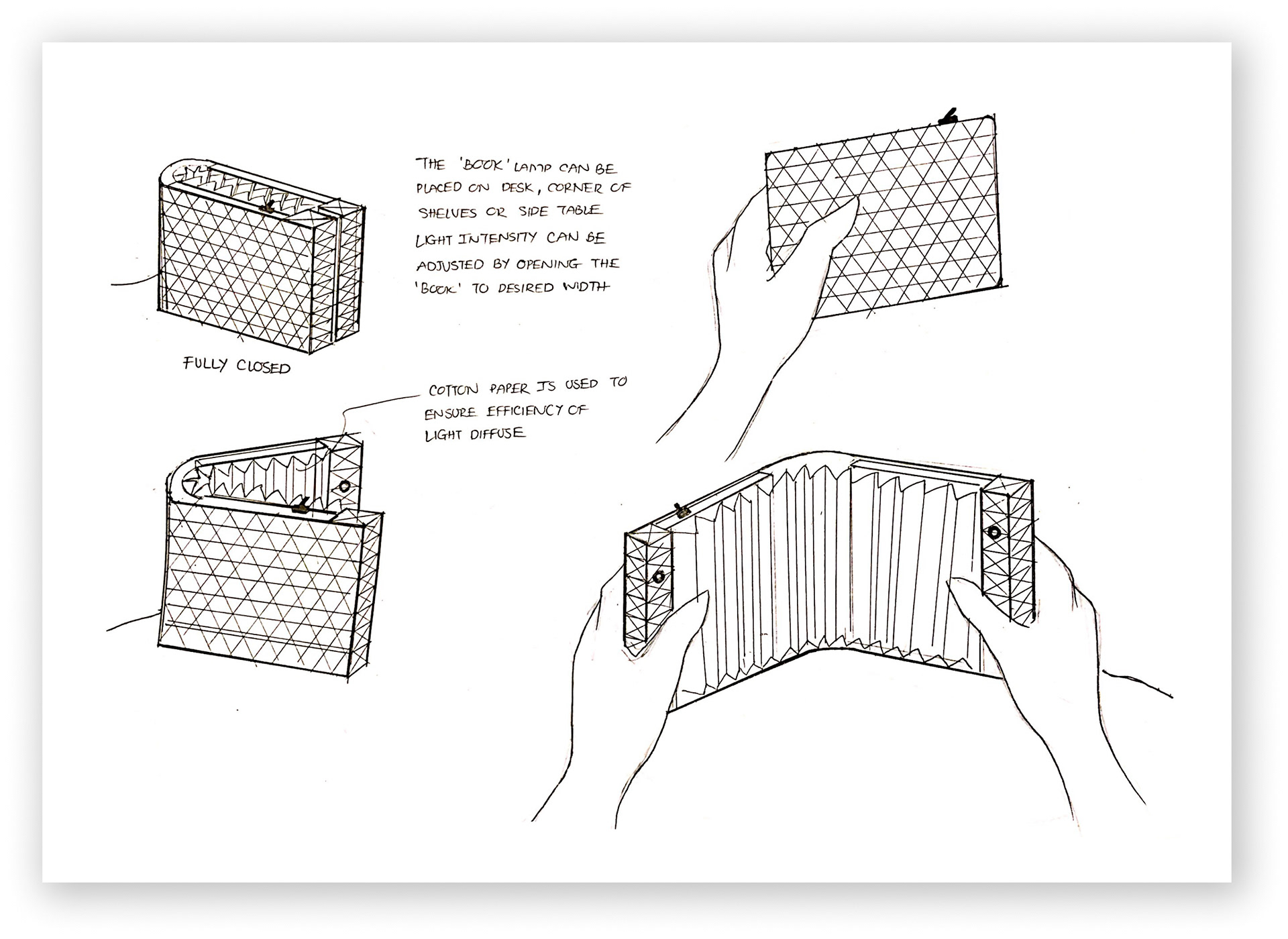 1) Black coloured 0.6mm PP was cut to size and scored into desired pattern. The sheet was then folded along the scored lines, with deeper folds at the spine of the book to create effective live-hinge and lighter folds for the remaining area.
2) A housing is made of 3mm acrylic for LED strips
3) Off-white 160gsm cotton paper was cut to side and pre folded into an origami pattern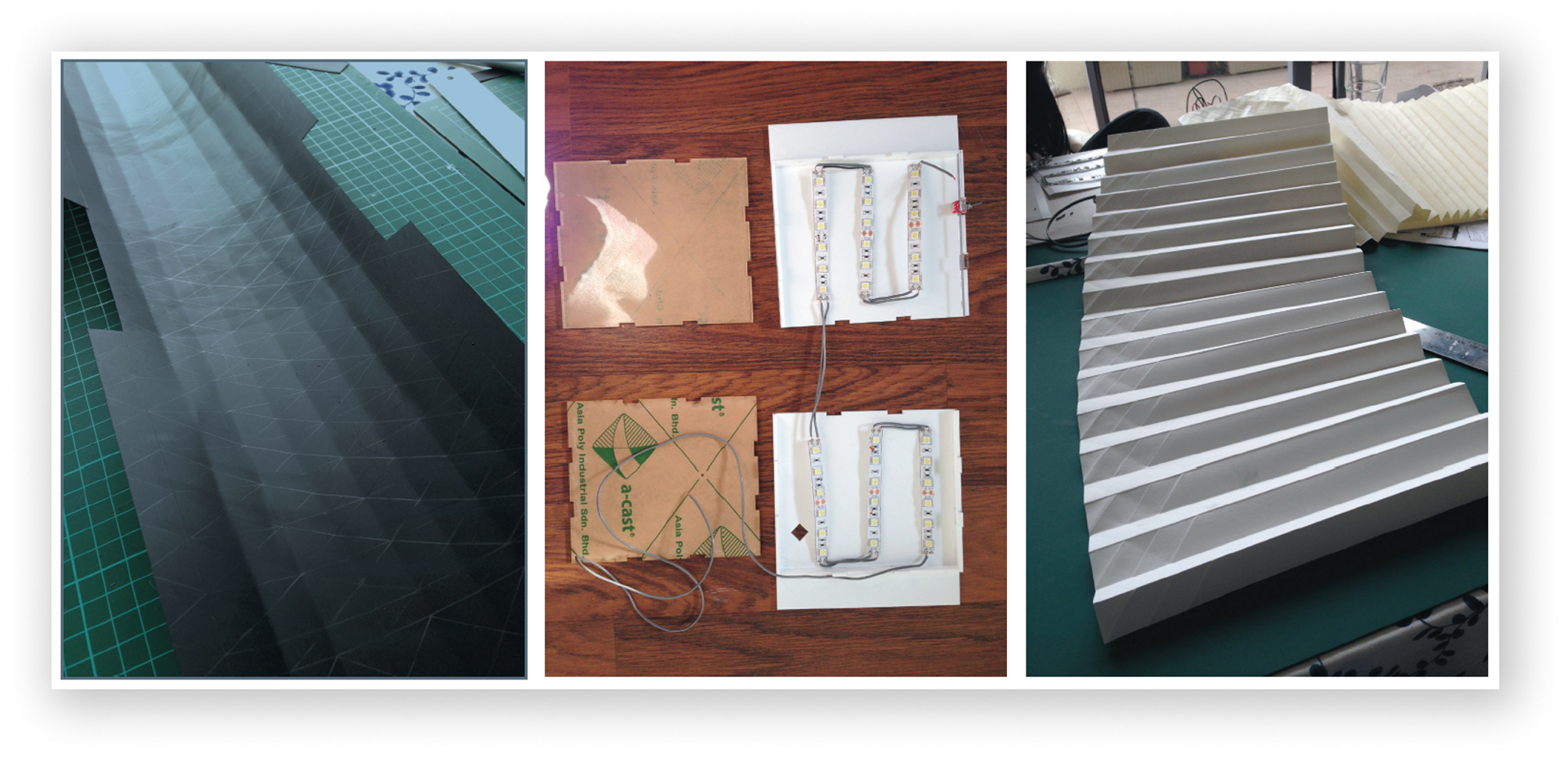 4) The folded origami was the stiched securely to a piece of thin plastic film.
5) Final assembly: attach the paper part to the casing using adhesive tape and spray adhesive