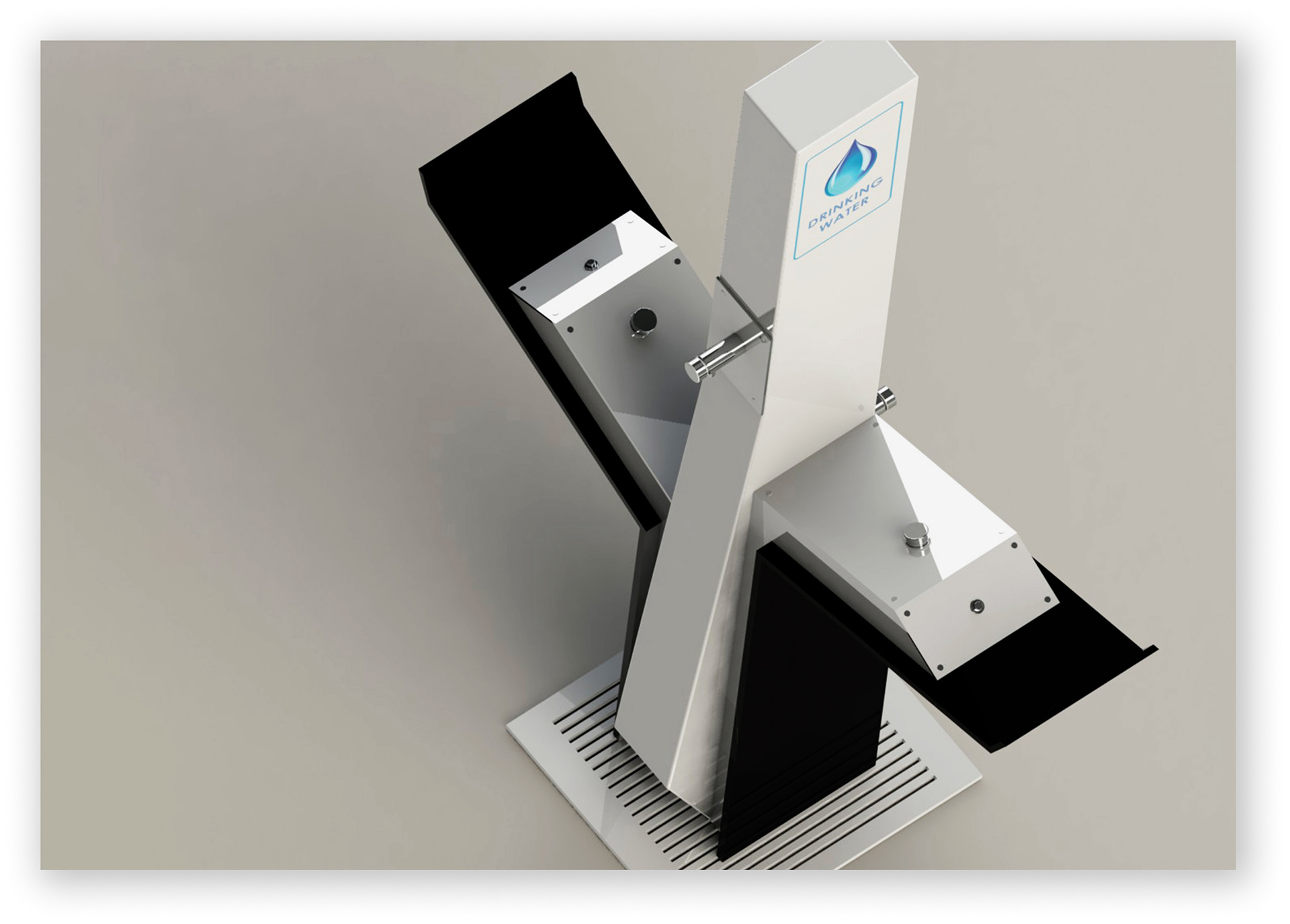 Existing drinking fountains are designed at a fixed height, usually suits wheelchair users. This type of design causes inconvenience for other users. 
Some are designed with an integrated basin which often become blocked due to collected litter over time.
Some are applied with a particular type of valve components that creates low pressure water flow, causing users to reach further to gain access to the stream. Not only this poses an ergonomic issue but also a hygienic issue as the spout being touched by different people.
A bubbler/ public drinking fountain that provides maximum clear access to the water supply for different age groups and physical abilities.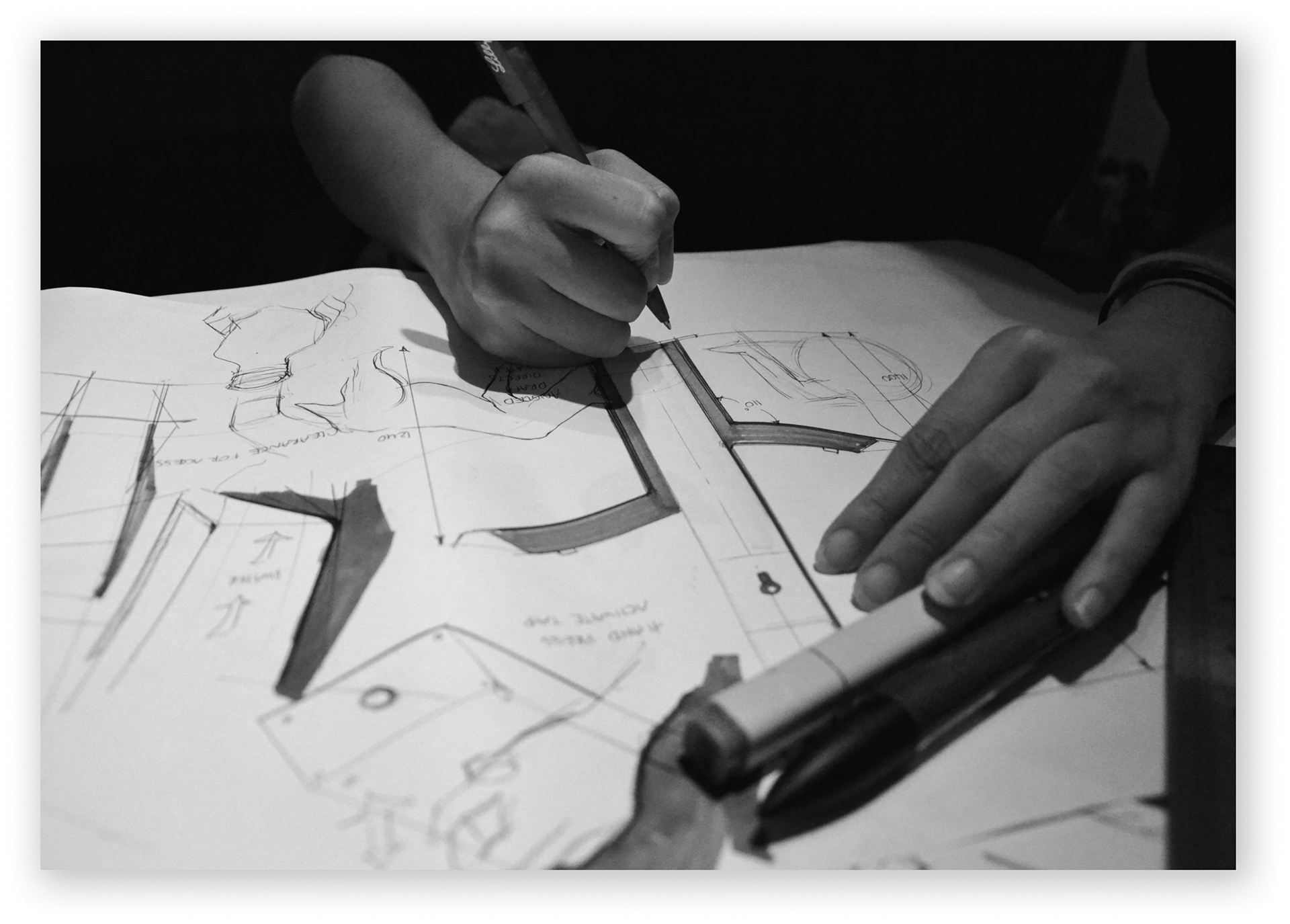 1)
The unit is designed at an overall height of 2100mm. This provides sufficient space at the area at the top for signage, promotes the use of the bubbler in the community. Effective promotion can create better awareness toward the environment and discourage purchases of bottled water.
2)
Bubbler can be activated by pressing the push button located at the top.
3)
Excess water runs along this metal plate and is directed down to drain.
4)
At the center of this fountain is a station which is installed with an additional water tap dispensing water at different flow rates to allow quick bottle refilling.
5)
The bottom part of the station features an inward draft, allowing water to be directed downward and form a stream that can be accessed by pet dogs. People who wish to have their feet washed can also take advantage of this feature!
6)
This design eliminates the use of a basin and bowl which can collect litter, ensuring the public amenity remains hygienic as much as possible.
The bubbler design is adaptive and Designed especially for use in high traffic areas such as shopping centres, schools, sporting facilities, gyms, aquatic centres and general public areas. Valves can be maintained and repaired by removing access panels. Wastewater is collected into an underground tank and goes down the wastewater pipe, Ensuring no muddy dirt collected around the fountain's base. Metal componentry guarantees durability and vandal resistance. The design focuses on the accessibility aspect, plus water efficiency and Australian Standards compliance.